Custom Birthstone bands represent more than one birthstone.

Brilliant Teardrop Ring with Avery Band
Umbria Ring
Men's Ceramic Ring
Alisha Ring
Custom Birthstone bands represent more than one birthstone.
Isadora Ring
Brilliant Teardrop Ring with Avery Band
Design Your Custom Pieces Below!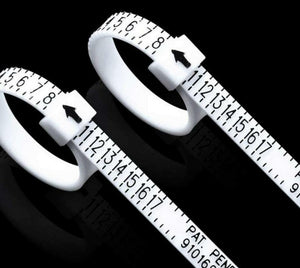 Don't know your Ring Size?
About Me! Thanks for visiting my shop!
My name is Mary and I am the sole owner and operator for Precious Keepsakes.
I have 4 little ones and have breastfed 3 for at least a year and a,currently nursing my newest. I understand the connection breastfeeding has and wanted to find a way to memorialize it. Everyone's journey is different and amazing and these keepsakes represent each one of those amazing memories.
I am honored that you would chose me to make these keepsakes for you. I also specialize in casting stones with ashes, hair, umbilical cord, etc.Stones can also be made without inclusions if you would rather.
All jewelry pieces are also available in 14k and 18k gold, feel free to message me if you have questions or need a quote!  ❤️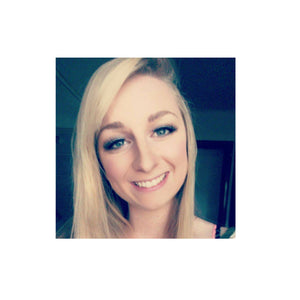 Here's what our customers say!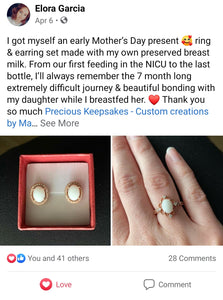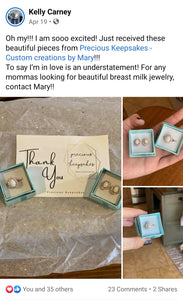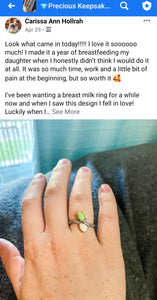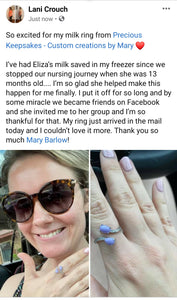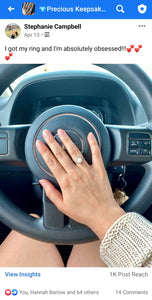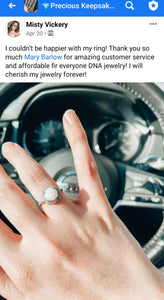 Check out our Facebook Group for more Reviews, Sales & Giveaways!